Collection for children
Published 3. 12. 2013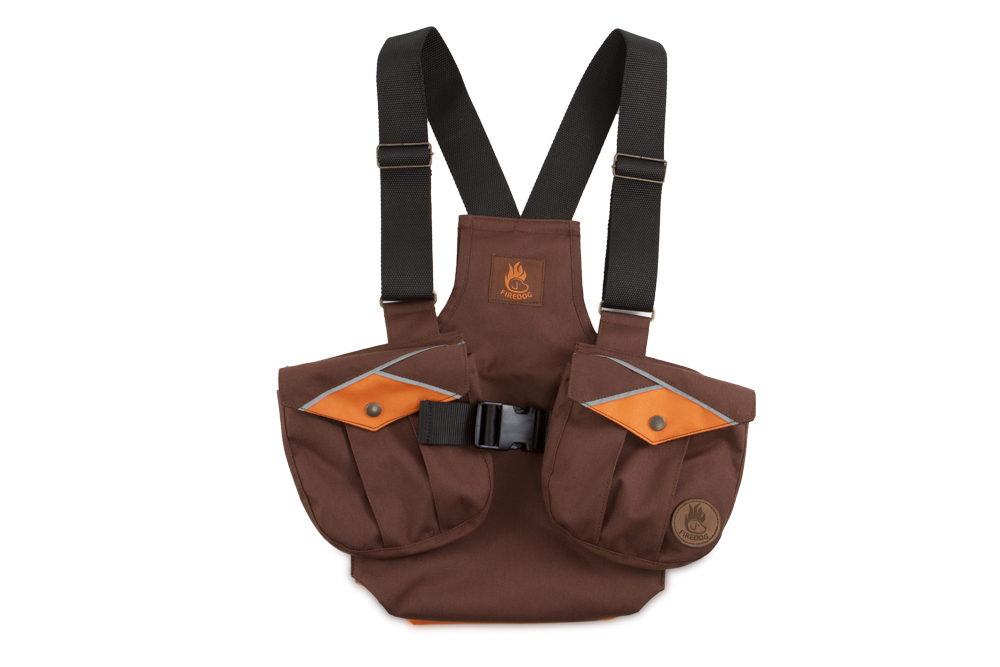 To be just like the adults is the dream of every child. This dummyvest allows a little dog handler to have all the important training equipment always with him. Just like the dummyvest for adults, the version for children offers all the comfort. The adjustable shoulder straps and waist belt are designed so that they do not cut when the vest is fully filled and distribute the weight evenly to the hips. In the large, open and easy accessible back pocket find place 4-5 500g dummies. Two large front pockets provide enough space for training tools and the small lockable interior pocket allows storage of smaller items such as cellphone or keys. Thanks to the polyurethane coating, the bag is easy to clean, washable and water resistant.
Of course, the safety of children is very important for us, so this vest is both front and rear equipped with reflective strips. Also, the contrast color insert on the back pocket increases safety.

Handmade of 100 % polyester with polyurethane coating.
Available in multiple colors and 2 sizes.

Care instructions: When the vest is wet after training let it dry free in the air (not on direct sunshine). Usual dirt you can remove with a wet cloth, if heavily soiled hand wash at 30°C is possible. Please, check the accessories regularly if it is not damaged. To avoid the risk of injury, do not use damaged accessory.